Pogledajte mlada preminula usred sopstvene svadbe!Mladoženja oženio njenu sestru i nastavili sa slavljem dok je tijelo mlade ostavljeno u susjednoj sobi!!!!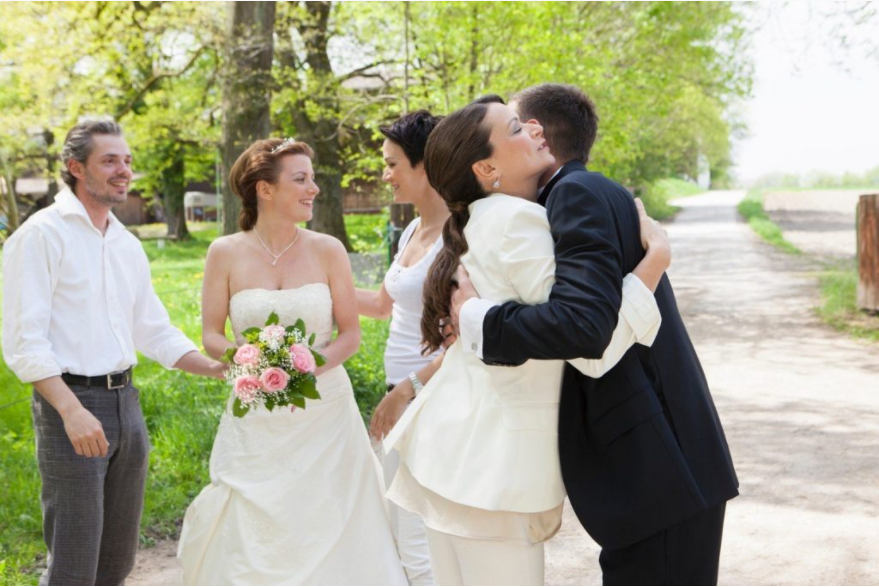 U Indiji tačnije u Utar Pradeš jedno vjenčanje moglo je da propadne zbog tragedije koja se koja se desila za vrijeme ceremonije gdje je mlada doživjela srčani udar i nažalost zbog jačine i preminula na užas svih gostiju te ceremonije.
Dvije porodice nisu željele prekinuti ceremoniju te su odlučile da bi se mladoženja ipak trebao oženiti ali njenom mlađom sestrom.
Mladoj po imenu Surbi je tokom duge hinduističke ceremonije pozlilo ali su gosti mislili da joj je loše zbog velike kolicine sminke i teskog nakita pored tradicionalne haljine koje je imala na sebi.Kada se mlada srušila i kada ju je doktor pregledao objasnio je gostima da je mlada doživjela srčani udar i preminula.Ta vijest je sokirala obje porodice kao i sve goste koji su bili prisutni.Mladoženja po imenu Manješ Kumur je doživio najveću bol gledajući kako ljubav njegovog života umire pred njim.
Mladoženja se bojao da će doživjeti osudu okoline te da će se imiđ njegove porodice srozati.Kako doznajemo bilo je sličnih slučajeva u kojima su porodice izgubile imiđ te da se njivoha djeca teško ženila.
U njihovoj tradiciji ukoliko svatovi ne dođu sa mladom za njih je to teška sramota te smatraju da je to znak da je prokletsvo palo na tu porodicu ali Manješ nije otišao kući osramoćen.Porodica je skrhana zbog gubitka kćerke odlučili su da se vjenčanje mora obaviti kako bi izbjegli sramotu za jednu i drugu porodicu ponudili su mladoženji da oženi njihovu mlađu kćerku Surbinu sestru Nišu koja bila spremna za udaju.
Kako su mediji saznali od jednog od Surbinih ujaka da im nije bilo lako održati ceremoniju i slavlje dok Surba leži u drugoj prostoriji mrtva.